Canadian Tech Start-Up Revolutionizes Electrical Plug with Prong-less Magnetic Design
VANCOUVER, BC, CANADA – (June 3rd, 2020) – Canadian tech start-up VoltSafe is redefining the way the world connects to electricity with the very first prong-less magnetic electrical plug. Its newly patented technology creates a safer, simpler, and smarter alternative that brings new life to the traditional pronged plug. VoltSafe's revolutionary design is something that hasn't been seen since electricity first came into homes more than a century ago. In fact, the company's prong-less plug is so innovative, there have been no certification standards that have existed for it, until now.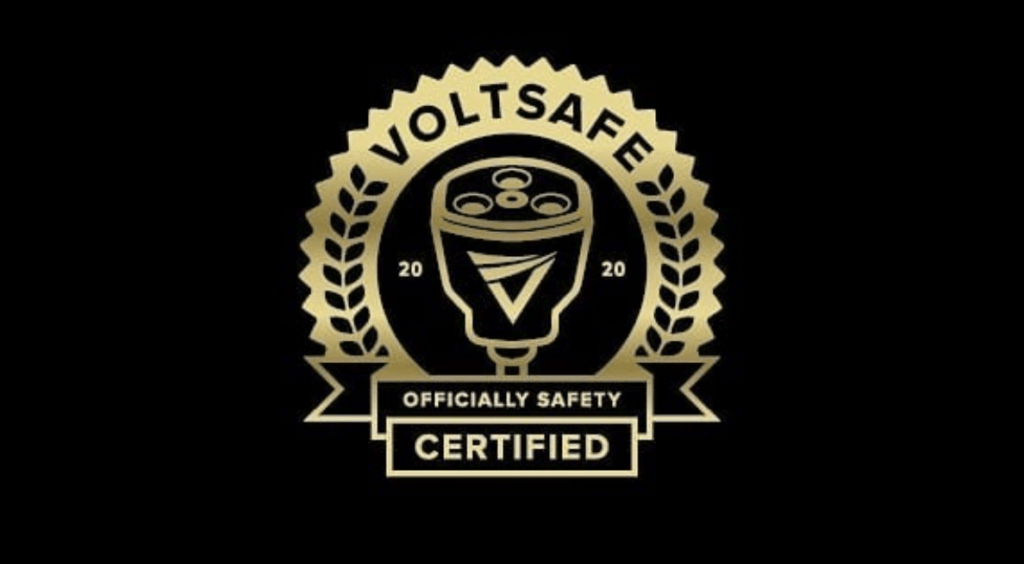 "We challenged the world standard for electrical plugs and won," says Trevor Burgess, CEO of VoltSafe.  "VoltSafe technology takes a huge step forward in safety, considering antiquated certification standards had only allowed for pronged designs, until now. For our prong-less design to receive this level of ­safety certification across North America is unprecedented and groundbreaking, We're excited to bring the electrical plug into the 21st century, providing the safest, simplest and smartest plug technology to consumers and countless industries around the world."
VoltSafe plug technology is designed using the science of proximity and sensing-based actuation methods. Instead of metal prongs being plugged into an electrical outlet where live electricity is easily accessible, this invention has a flat receptacle with circular contacts that magnetically connects with a plug of a similar and complementary configuration. With this new patented technology, electricity does not flow until both sides are fully connected and an electrical fingerprint check occurs, which means the plug's surface is always completely safe to touch when not connected. This eliminates any possibility of electrocution (there is no live electricity to touch) and reduces the risk of arcing (sparks/ fires) and injury/damage, as it connects and disconnects easily and quickly. Perhaps the only true similarity to pronged plugs, VoltSafe's invention automatically delivers any power level, voltage or amperage needed. Our designs sense what is connected, and automatically transfers whatever power is necessary (be it a phone, a stove or even a huge piece of machinery). The VoltSafe design includes an easy-to-use adaptor that retrofits onto existing plugs and into existing outlets in any country – creating the world's first universally compatible plug.
VoltSafe's technology and its first product (the Magnetic Block Heater Plug), were originally invented by two Canadian engineers when one of them was frustrated by the traditional block heater (used to heat car engines in colder winter climates) and its cumbersome connectivity. As the company builds and grows, its go to market strategy is also expanding with many new iterations of the magnetic plug as well as through licensing to partners. New solutions include products specifically designed for electric vehicles, home, marine and data centres to name a few. The smart technology also lets users control and automate their homes and vehicles with real-time energy management using an app. It allows them to manage their electrical plugs via their phones including turning devices on/off, setting timers, optimizing power usage, utilize AI and more. VoltSafe technology has even sparked interest from the US military, emergency services, and the likes of NASA.
Commenting on the significance of the certification milestone, VoltSafe's CTO, Sanad Aridah, stated "It is the ultimate validation that our technology is at its peak, in terms of safety, reliability and performance. Having undergone and passed 37 tests concerned with the hardware, software and mechanical construction of our system in accordance with American and Canadian standards, sets us apart from any competition and clears the path for our technology to propel further into powering applications of the future."
VoltSafe is currently filling the final tranche of its seed round, which is expected to close by the end of June 2020. More information here.
To learn more about VoltSafe and its capabilities, please visit voltsafe.com, or contact info@voltsafe.com. You can also join the company on its social media channels at LinkedIn, Facebook, Twitter, Instagram, and YouTube.
Interviews and voltsafe.com images are available upon request.