VoltSafe Inc. Strengthens its Leadership Team Adding Dory Meynert to its Advisory Board
VANCOUVER, BC, CANADA – (November 10, 2020) – VoltSafe Inc. continues to execute its strategic expansion plan by adding a new member to its core leadership team, Dory Meynert.
Dory Meynert, the current Founder of DTAM Consulting, is a well-rounded business leader with broad skills honed through 30 years of Supply Chain, Program Management, Marketing and Business Development roles. His vast portfolio of work experience includes leadership roles within OEM, Contract Manufacturing and Electronic Component Distribution companies. Dory was an integral member of the executive team that successfully led Creation Technologies from $96M to $546M USD in annual revenue. During his successful career he has also held Executive positions with industry leaders such as: Arrow Electronics, Avigilon, & Alcatel Canada. He has managed teams of up to 275 members in Supply Chain, Strategic Sourcing and Product Management. Meynert commented, "With my diverse background I am uniquely qualified to contribute to the growth of a visionary organization that takes an innovative approach to business. VoltSafe definitely demonstrates this vision and I'm excited to join the very talented group of people already on the Advisory Board."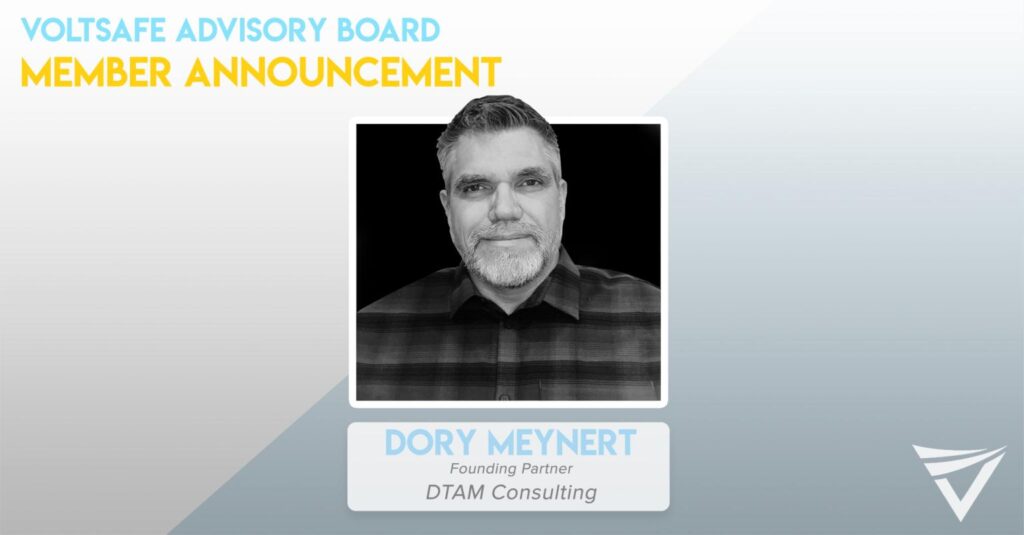 Possessing tremendous leadership and mentoring skills, Meynert has motivated and driven teams to proven results and goals. He is a strategic thinker and has experience with innovative supply chain strategies and tech tools along with an ability to successfully establish and manage partnerships between customers and suppliers.
Trevor Burgess, VoltSafe Inc. CEO, indicated this addition is a positive move for the company, stating, "Dory has exceptional domain experience in the most critical areas that typically see Hardware Startups unnecessarily waste time and money. His addition strengthens VoltSafe's ability and agility to successfully chart direct paths to reaching key KPIs. Dory is excited to contribute to VoltSafe's vision of connecting the world to electricity through innovative design central to the 4th industrial revolution… and we're excited to have him join our passionate team."