Terri Breker, Experienced Marketing & Communications Leader, Joins VoltSafe Inc.
VANCOUVER, BC, CANADA – (January 4, 2021) – VoltSafe Inc. has added yet another experienced team member to its Advisory Board, marking the second addition to the board in as many months. Continuing its aggressive goal of positive expansion and growth, Terri Breker, has now also joined the VoltSafe family in a marketing and communications capacity.
Breker has held several senior leadership roles for big brands with the responsibility of reporting to Presidents or levels of Ownership, advisory boards and other senior company officials. She has served in Senior Director roles for the storied BC Lions Football Club and the Abbotsford Heat Professional Hockey Club. Breker is no stranger to building consumer confidence through a company's marketing and communications channels. Brand identity, community outreach, fostering a positive corporate culture, delivering a great consumer experience, developing communications strategies and driving revenue have all played an integral part of her career.
With over twenty years of professional marketing experience including over three years with the national big box retailer, Best Buy Canada Inc., Breker possesses the domain experience to help VoltSafe reach key roadmap milestones and foster positive mentorship.
Breker noted, "VoltSafe caught my attention with its impressive vision and smart technology. The company is on the verge of a prosperous and incredible future that will positively impact people's lives for decades to come. I am thrilled to bring my experience to the table to support such an innovative company that works hard and focuses its daily efforts on bringing big ideas to life."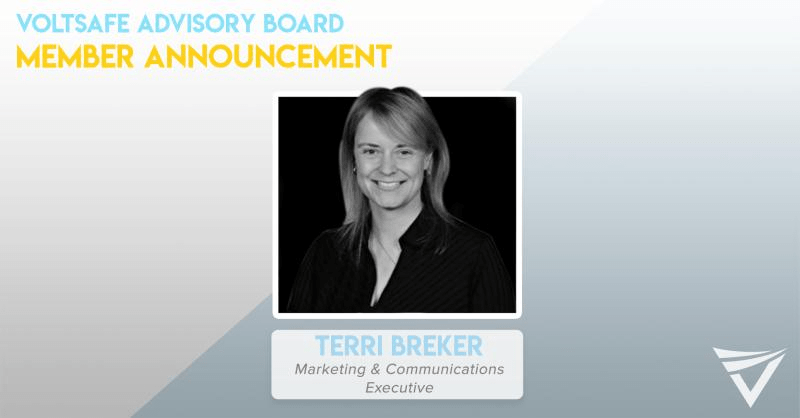 VoltSafe CEO, Trevor Burgess, noted this move demonstrates continued positive growth for the company, "Terri's experience in marketing and communications makes her addition a positive one as we continue to bring our brand story to market. I am excited to have her join our incredible team as we tell our brand story and continue driving both awareness and initial sales."