Joining Impressive Company, VoltSafe Inc. Becomes a MaRS Venture Services-Supported Company
VANCOUVER, BC, CANADA – (January 25, 2021) – VoltSafe Inc. has joined the ranks of numerous impressive Canadian businesses by officially becoming a MaRS Venture Services-supported company. 
MaRS supports science and tech ventures that are tackling some of society's greatest challenges, providing them with tailored resources at every stage of growth, with focus on cleantech, health, fintech and enterprise software. They seek to support where the potential is greatest to build high-impact companies that strengthen the Canadian economy.
As a MaRS Venture Services-supported company, VoltSafe will gain access to advice, research, connections to talent, capital and markets, driving positive impact internationally.  MaRS supports companies that build new technologies which tackle big problems, push the boundaries of clean technology and improve people's lives – all key pillars of VoltSafe Inc.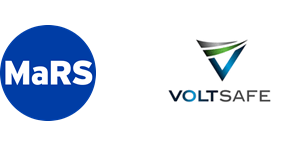 As North America's largest innovation hub, MaRS will help increase market penetration of the VoltSafe Winter product already on store shelves, as well as support the introduction of additional VoltSafe verticals to market through the extensive network of contacts and resources MaRS offers.
Noting the importance of this development, Trevor Burgess, VoltSafe Inc. CEO,stated, "I'm very pleased to see VoltSafe become a MaRS Venture Services-supported company, gaining access to connections, talent, capital and customers which will help us continue to forge our path to a very successful future. This backing reinforces the positive impact VoltSafe is already having as we continue to achieve key milestones in both awareness and sales. MaRS recognizes Canada's talent in cleantech and supports companies as they aim to solve some of the world's most pressing problems. With the unique and innovative goal of re-inventing the common pronged plug, VoltSafe is progressively striving towards such a vision.  VoltSafe is taking on a monumental task that will positively change lives for decades to come and being a MaRS Venture Services-supported company will help us achieve that goal."