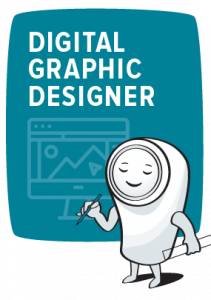 In the past 150 years, humankind has invented radio, flight, television, spacecrafts, the Internet, the Hadron Collider, CRISPR and AI, yet… "we still plug our toasters in like our great great grandparents". While the world has remained infatuated with innovation at the device-end of electrical cords, VoltSafe is focused on innovation at the other end of the cord.
VoltSafe is a fast-growing Canadian clean technology company (within a multi-billion dollar industry) that has created a paradigm shift in how the world connects to electricity, making it safer, simpler, and smarter. VoltSafe's patented technology is the world's first prong-less plug that safely delivers any/all voltage levels and has successfully appeared on Dragons' Den, receiving multiple offers. VoltSafe technology antiquates existing pronged plugs by achieving a level of safety, simplicity and smart capabilities never seen before.
Who are we looking for?
The ideal candidate will be a team player, a keen learner, has interest in the exciting tech field and has a natural passion for marketing and design. This exceptional talent will thrive in an environment where they will create and design various materials for web, social media and marketing. Reporting to the Creative Director, this is the perfect opportunity to have an immediate impact to a fast growing company.
About the job:
Study design briefs and determine requirements
Conceptualize visuals based on requirements
Prepare rough drafts and present ideas
Work collaboratively with Creative Director and the Marketing team to execute and elevate creative concepts
Create and design various materials for digital collateral and occasionally for print
Ensure projects are completed with high quality and on schedule
Follow direction from Creative Director as well as brand guidelines
Prioritize and manage multiple projects
Perform retouching and manipulation of images
Work with a wide range of media and use graphic design software
Use the appropriate colours and layouts for each graphic
Amend designs after feedback
Ensure final graphics and layouts are visually appealing and on-brand
About you:
Bachelor's degree in graphic arts, design and/or 1-3 years working experience as an in-house graphic designer or in an agency environment.
Strong understanding of Adobe PhotoShop, Illustrator, InDesign, XD, Sketch, Figma and other graphic design software
Strong understanding of layouts, graphic fundamentals, typography, print, and the web
Familiarity with HTML and CSS preferred
Compelling portfolio of work over a wide range of creative projects
Excellent eye for detail
Copy writing skills is a bonus asset
Photography and editing are bonus assets
Videography and editing are bonus assets
TO APPLY:
Email your successful application to us by sending your resume and a couple "in-use, real-life" examples of your work (screenshots, website portfolio) PLUS a cover letter explaining why YOU should be VoltSafe's Digital Graphic Designer.  Thank you for your interest – only candidates selected for interviews will be contacted.
EMAIL US:  careers@voltsafe.com
Use SUBJECT:   Digital Graphic Designer – your name
VoltSafe supports employment equity and diversity in the workplace and we encourage applications from all qualified individuals including women, visible minorities, Indigenous Peoples, persons with disabilities, persons of diverse sexual orientation, gender identity or expression (LGBTQ2S+), and others who reflect our ever-changing workplace.
We appreciate the interest of all applicants; however only those selected for an interview will be contacted.