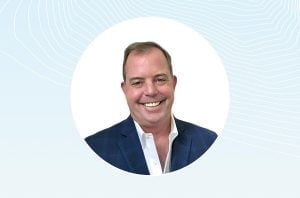 VANCOUVER, BC, CANADA – (June 16, 2022) – VoltSafe Inc. is excited to announce the addition of Jeffrey Poole, President & CEO of Siren Marine, to its Advisory Board. In addition to bringing his depth of knowledge, experience and vast network, Jeffrey is also participating in VoltSafe's current investment round.

For over 30 years, Jeffrey has been affiliated to the professional marine and yachting industry as captain and crew of mega yachts and grand prix racing programs. He has experience with managing private owner fleets, by coordinating multiple vessels in many locations around the world. Jeffrey maintains his USCG International 200 ton Masters license and has a lifelong passion for boating.

In December 2021, Yamaha Motor Co., Ltd. announced its intention to purchase Siren Marine to create a truly integrated and connected boating experience in order to meet consumer demand. Jeffrey's experience in this sector is invaluable, and his background is tailor-fit to help drive the strategic growth of VoltSafe's connected marine application, aimed at disrupting an antiquated shore power system. Prior to joining Siren, Jeffrey launched a SaaS (Software as a Service) based marine service coordination platform.
Jeffrey Poole commented, "VoltSafe is positioned to disrupt an age-old shore power system, accelerate electrification and set a new standard in marine electrical safety. I am very impressed with Trevor and his team, and what they've accomplished on their roadmap to date. VoltSafe is going to disrupt the power supply and delivery space, a sector ripe for innovation. The safety aspect of VoltSafe products should set new regulatory standards and change how power cords are connected to devices. Marine and RV electrification needs VoltSafe's technology."

VoltSafe CEO, Trevor Burgess added, "Jeffrey's experience within the marine and SaaS sectors is going to accelerate VoltSafe's growth in the marine industry. Technological advancements within the industry are moving at a pace not seen in decades. Jeffrey's addition to VoltSafe's Advisory Board will further advance the momentum our company has been gaining, particularly with adoption within the marine and RV sectors."

VoltSafe has launched a community-focused equity crowdfunding campaign to raise capital aimed at driving the company further towards its licensing and commercialization goals. The company first successfully pitched its discovery on CBC's Dragons' Den in 2018 with multiple Dragons vying to invest. Now, for a limited time, the raise is open to all investors. To learn more, email invest@voltsafe.com or invest at frontfundr.com/voltsafe.