VoltSafe Blog Team – November 4, 2022
Winter is coming, and snow is starting to fall in several places…. time to get ready, the "VoltSafe Winter" way!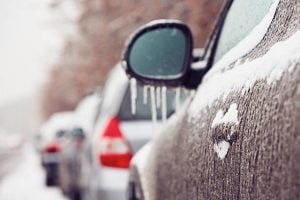 We all could agree that one of the worst things that could happen is finding yourself stuck in your car during a chilly winter. There are several situations that could lead to being exiled in your vehicle.
Everything from a stall, to a disaster in your home, to simply wanting to get some time away from the children. Maybe the in-laws that have overstayed their welcome. You'll want to make sure that your car and you can handle the brutality of the outdoors during the cold winter months and provide shelter when needed. Let's look at some steps to get your car ready for winter.

#1 – Bring your car in for a check up
You'll want to make sure that your brakes, battery and block heater are in good shape during a regular checkup with your mechanic. Don't forget about, get your winter tires and winter blades installed at the same time.
#2 – Winter Tires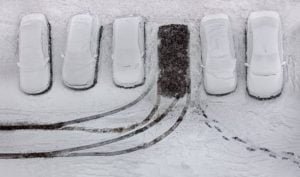 Unfortunately, all season tires will not cut it folks. All season tires include spring, summer and fall. The cold temperatures of winter will cause the rubber on all season tires to become stiff,
providing less traction on the road. In contrast, the rubber on winter tires remains pliable even when the temperature drops. The treads on the tires also provide more traction on snow and ice. So unless you want your car to be known as The Tonya Harding of the road, you should definitely get winter tires installed before the cold temperatures hit.
#3 – Winter Wiper Blades
Like winter tires, winter wiper blades are made for moving snow and ice off of your windshield. Regular windshield wipers can just move rain drops. Snow may look light, but if you've ever shovelled snow, you know it definitely is not.
#4 – Personal Winter Emergency Kit
Making sure that you have items in your car to keep you warm, fed and watered is crucial if you stall or get into an accident. The CMO at Voltsafe shared a story of having to find shelter in her car in the middle of winter during a fire in her building. You could find yourself in this situation or stalled at the side of the road. You'll want to prepare a bag with these items: 
Dried Food

Warm, waterproof jacket/ poncho

Mylar blanket

Fleece/ Flannel blanket

Bottles of water

First Aid kit

Swiss Army knife

Flashlight

USB Charging Cable for phone

Hand Warmer and Heat packs

Whistle
#5 – Your Car's Winter Emergency Kit
It's important to make sure that if your car is stuck in a snowbank or icy road or you are stuck in your car, in a snowbank, that you can free yourself from it and be able to travel out of that situation. Make sure you have these items nearby as well. 
Multi-Tool (screwdriver)

Shovel

Portable Jumper Pack including cable

Tow Rope

Sand/Salt

Roadside Flares

Ice scraper and de-icer
#6 – VoltSafe Winter Magnetic Extension Cord for Engine Block Heaters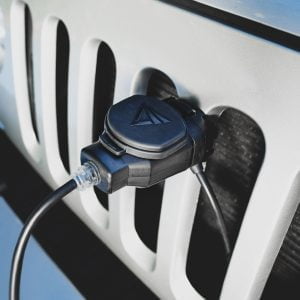 Just as you would prepare your car by installing winter tires and winter blades, you will also want to have a winter plug for your car. There's no better way to ensure that your car stays warm and that your block heater keeps your engine going than having access to power. Why keep a regular extension cord in the car when a VoltSafe Winter magnetic extension cord will take it one step further by eliminating the risk of electrocution with its prong-less magnetic connectors. The cord itself is arctic rated, so you don't have to worry about frozen cords, or a frozen plug. The magnetic connection also means that you can easily connect and disconnect it even with gloves on.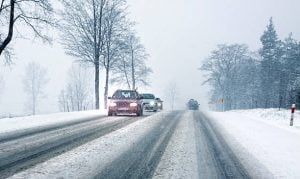 So don't wait, it's time to check off the steps above for a safer winter. You will be grateful you did should that dreaded emergency hit. Also during the winter holidays, should your in-laws decide to turn your home into their bed-and-breakfast, lunch and dinner, you can feel better knowing that you can take a bit of a holiday yourself with a drive to the mall parking lot for a few minutes with these items to keep you safe and warm. Don't forget your tablet and password to your favourite streaming platform. Most of the items mentioned above can be purchased at your local hardware and outdoor store and even at a dollar store. To learn more about a VoltSafe Winter magnetic extension cord for your engine block heater, check out our new VS Winter website.  To purchase one, you can use our handy store locator find an authorized retailer near you or shop now on AMAZON.