Innovation and Collaboration Collide as VoltSafe Inc. Joins the NGEN SUPERCLUSTER
VANCOUVER, BC, CANADA – (March 10, 2021) – Next Generation Manufacturing Canada (NGEN), an industry-led, not-for-profit organization that fosters opportunities for collaboration between cutting-edge and forward-thinking companies, is welcoming VoltSafe Inc. into its family of innovative partners.

By becoming a member of the NGEN SuperCluster, VoltSafe continues to establish strategic alignments with organizations that will expedite the company's vision of bringing its patented tech to market across multiple verticals. The NGEN SuperCluster aids Canada's technology and industrial strengths to accelerate development, adoption, and scale-up of world-leading capabilities such as VoltSafe's patented tech.

NGEN blends the worlds of manufacturing and technology together to find solutions to the challenges of digital transformation, ultimately reducing the world's carbon-footprint and fostering a more sustainable future. VoltSafe fits this mandate perfectly, forging an innovative solution at a critical time (during the 4th industrial revolution), unlocking previously unreachable economic value in safety, ease of use and smart capabilities, ultimately disrupting an antiquated technology that was originally created during the 2nd industrial revolution.

VoltSafe CEO, Trevor Burgess, noted "Becoming a member of NGEN opens up the possibility of SuperCluster project collaboration, further expanding our network and access to strategic partners and customers. We will be able to work alongside other innovative members to take advantage of the supporting infrastructure and services of the NGEN ecosystem."

Sanad Aridah, VoltSafe CTO, was equally as excited as Burgess, and added,"VoltSafe and its technology fits seamlessly with the other members of the NGEN. We are thrilled to be able to participate lending our expertise and breadth of knowledge to different SuperCluster projects, especially in the clean-tech space. Our team is already working tirelessly on our product roadmap with an end goal that will enrich the lives of people in Canada and abroad. Like NGEN, at VoltSafe, our growing engineering team is committed to advancing the fabrication and manufacturing processes needed to power applications of the future, delivering better products and creating exciting job opportunities to Canadians in the process."

NGEN's 5-year strategy is to position Canada as a world leader in advanced manufacturing for the benefit of all Canadians and VoltSafe is well-positioned to be a valuable contributor to this objective.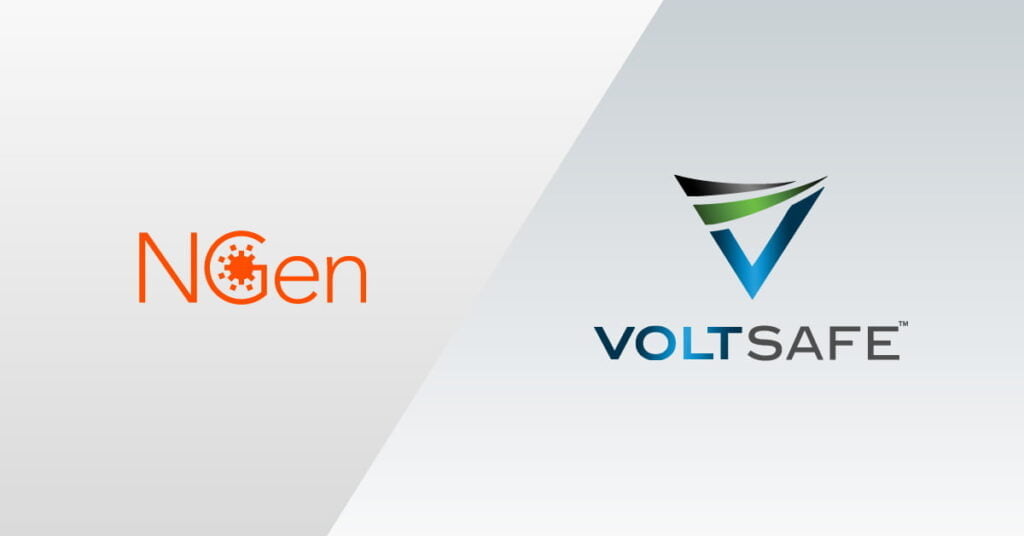 About VoltSafe Inc.
VoltSafe is a Canadian tech start-up that has reinvented the pronged electrical plug with the first ever prong-less magnetic electrical plug for high power. Developed in 2015, the ground-breaking, patented Canadian technology, has created the world's safest, simplest, and smartest plug design since electricity came into homes more than 140 years ago. In 2018, VoltSafe successfully pitched on Dragon's Den, receiving three offers above ask, and recently won the BC Cleantech Newcomer award at GLOBE Cleantech 2020. Its first to market product, VoltSafe Winter (magnetic plug for block heaters), has received a SIL3 (safety integrity level 3) certification, the highest commercially viable rating. The company's current product pipeline includes magnetic plug replacement solutions for household, commercial, marine, electric vehicles, and more.