Elisabeth Charmley Brings Depth of Knowledge and Environmental Advocacy to Advisory Board
VANCOUVER, BC, CANADA – (May 20, 2021) – VoltSafe Inc. continues to move at a feverish pace with pivotal new full-time hires along with the incredible addition of talent. Today, VoltSafe announced the addition of professional naval architect, Elisabeth Charmley, to its Advisory Board.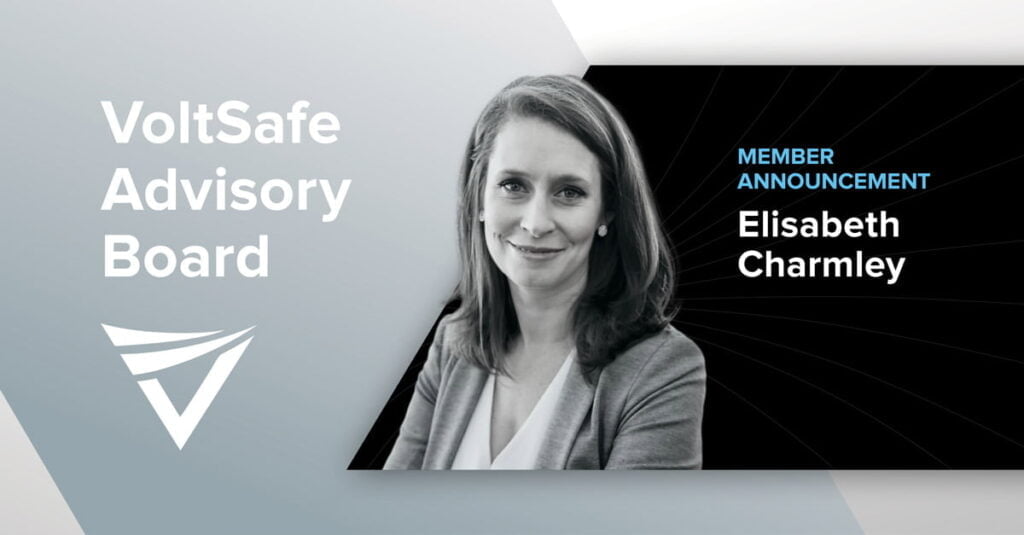 Elisabeth brings over 17 years of outstanding experience working in both the Canadian national maritime and global deep sea shipping industries. Her extensive knowledge of ship operations coupled with her passion for global energy transition and its impact on the environment is unparalleled. She co-founded and recently launched a not-for-profit organization, the Vancouver Maritime Centre for Climate (VMCC) in Vancouver, British Columbia. The VMCC works at a grassroots level to bring together regional shipping and maritime communities to focus on reducing greenhouse gas emissions. VoltSafe shares a passion for reduced emissions, the mandate of the VMCC, and is committed to reciprocating by supporting the VMCC's long-term vision as well.
The addition of Elisabeth to VoltSafe's Advisory Board successfully demonstrates the company's progress connecting with the marine sector, a pivotal vertical for VoltSafe's strategic expansion. Elisabeth's experience will bring tremendous insight and help guide VoltSafe's penetration into this critically important global industry.
Elisabeth noted, "When VoltSafe invited me to join its Advisory Board it made absolute sense to marry our passion for reducing green house gas emissions and tech-forward solutions. Siloed knowledge is useless knowledge. By working together, we can gain efficiencies and impact the industry exponentially faster than on our own. My experience with technical and operational issues related to optimizing energy usage in the industry makes this a symbiotic relationship we can all benefit and learn from."
VoltSafe CEO, Trevor Burgess echoed Elisabeth's excitement and stated, "Adding someone with the experience Elisabeth possesses showcases that VoltSafe is not only committed to creating solutions for the maritime sector, but also to reinventing aspects of the industry that are in need of change.  Elisabeth and VoltSafe share a common goal – a more efficient maritime sector that will make positive strides in reducing our carbon footprint, creating more sustainable oceans and shipping practices over time. The future of the maritime industry is in good hands with advocates like Elisabeth; a pioneer who is successfully driving much-needed change."