7 necessary and cool features for a block heater timer app
Block heater timers should save us time, money and freezing our fingers off each time we go outside to turn the block heater on manually. Unlike other block heater timers, the VoltSafe Winter app is not a bulky object that attaches to a wall outlet that looks like it's growing electrical cord tentacles. Created to work with the VoltSafe Winter Magnetic Block Heater Plug, the VoltSafe Winter app has now joined the world of IOT ( Internet of Things). With the ability to control your VoltSafe Winter Magnetic Plug from the comfort of your couch, the app's features will have you feeling like the world's top secret agent.

1. Set a schedule, edit or delete it with a tap
With a Wifi connection, you can set a recurring schedule for your VoltSafe Winter Magnetic Plug. As long as it is plugged into a power source and connected to a Wifi network, you never have to worry about braving the cold to turn your block heater on. You can choose the day of the week and time for when it turns on and off. You can also edit and delete your schedule with a few taps on the screen. Click on the link below to check out the following a video showing how it all works:
2022-01-25 App 2.2.4 Release Setting Schedules and Editing and Deleting them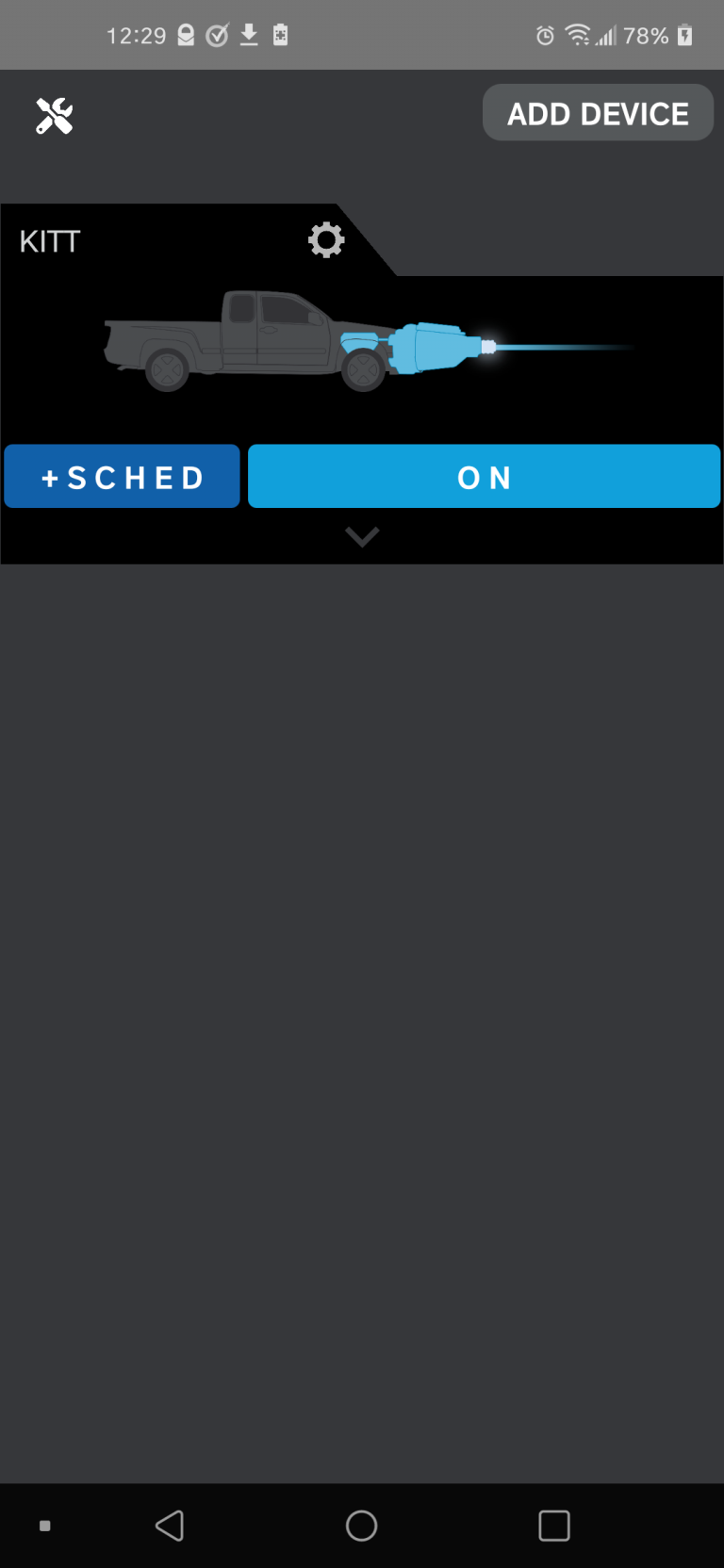 2. An ON and OFF toggle
Maybe your lifestyle is more similar to that of a secret agent and you are always on the go. Don't know when you want to turn your block heater on yet? Need to run out the door and turn it off quickly? No problem! With the VoltSafe Winter app,  you can easily turn your block heater on and off using the new ON/OFF toggle button. 
3. Control multiple VoltSafe Magnetic Block Heater Plugs on separate vehicles
This feature is not to be used to prank your loved ones by controlling their VoltSafe devices without their knowledge. Instead, adding your loved ones device to the VoltSafe Winter app will allow you to help them turn their block heaters on and off whenever they are too busy to do so (or if they often forget to turn on their block heater before snuggling into bed).
If you have someone in your life with mobility issues, adding their device will provide assistance in a very simple and caring way
.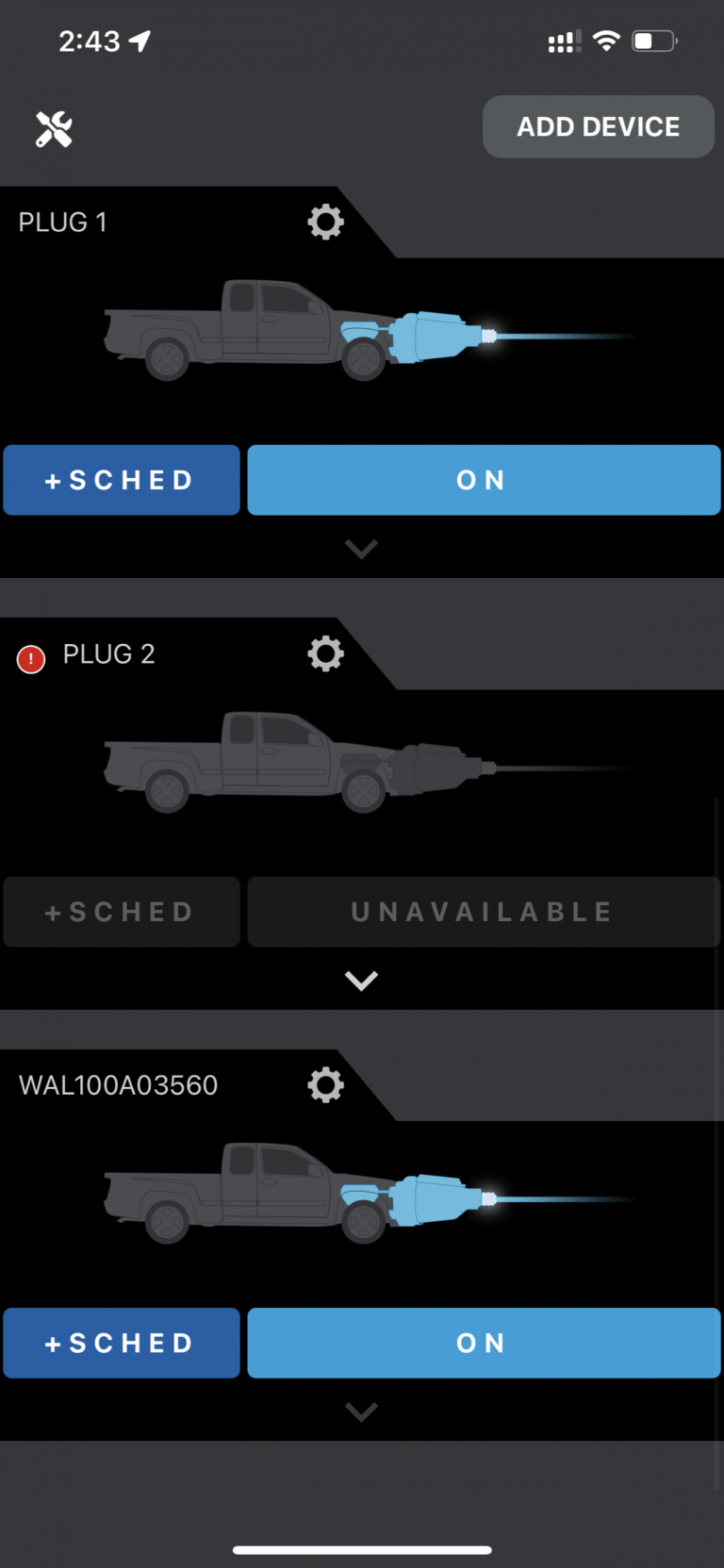 4. Update your plug's firmware

While connected to Wifi, you will be able to update your VoltSafe Winter Magnetic Block Heater Plug's firmware directly from the app with a quick tap. You will receive a notification that your previous schedules will be purged. All you have to do is recreate them.  Click on the link below for a video demonstration:
2022-01-25 App 2.2.4 Release Showcasing schedules that were created before firmware 2.2.9 upgrade will be purged
5. Receive a notification to clean your contacts
As long as you access  to your VoltSafe Winter app once a week, you will receive a reminder on screen to clean your contacts. Not the ones you put in your eyes, the ones on your block heater connection. You can click on the video link below to see how the notification works: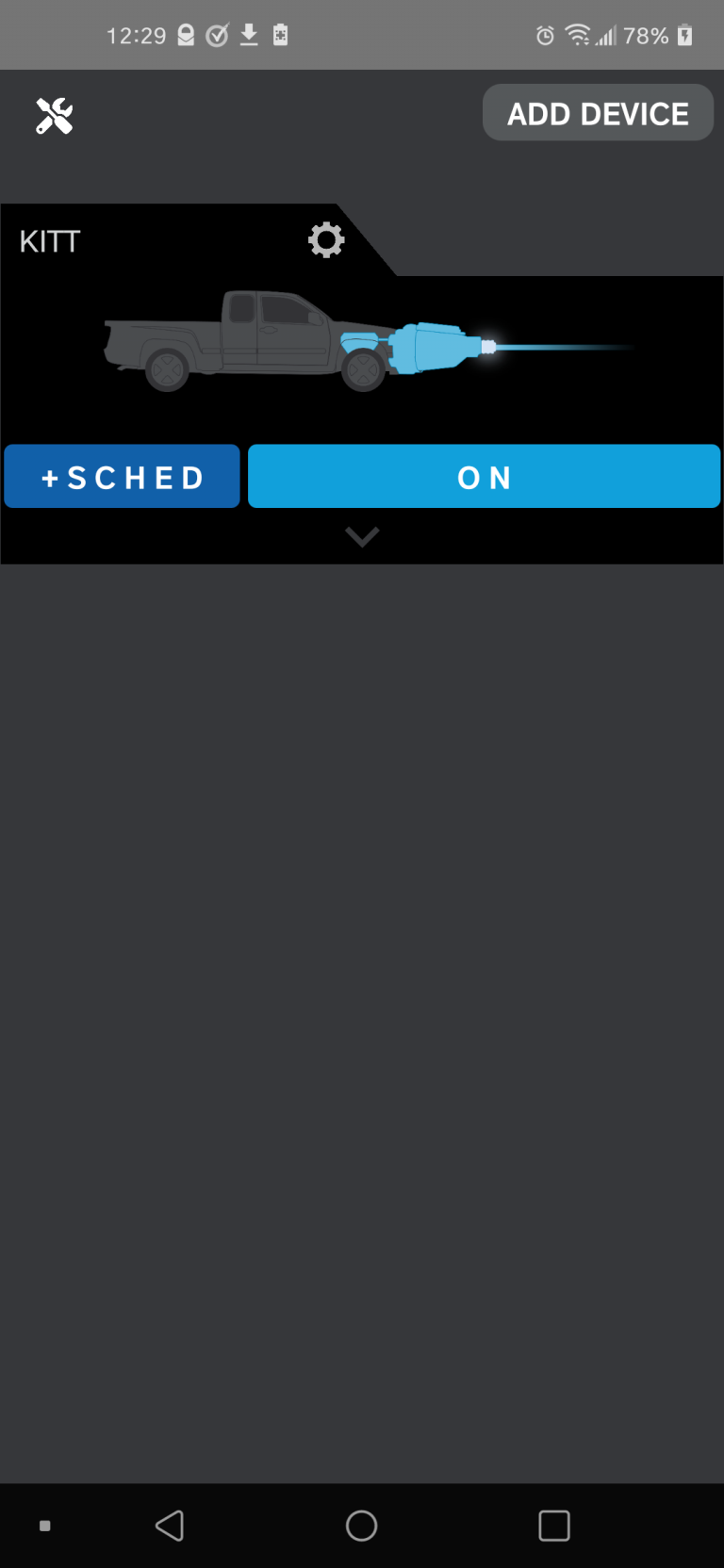 6. Contact Support, access FAQ's and Resources
Even if you happen to be the world's top secret agent, you will need support. Bond has Q,  but you will have a team of support agents and engineers ready to assist you with using your app and plug in the best way possible. You will be able to send an email to the support team directly from the app by clicking on the tool icon on the upper left side of your home screen. 
7. Request a feature
If you feel there is something that will make the VoltSafe Winter app cooler or just make your life easier, you can request a feature that you would like to see on an upcoming version of the app. At the moment, the app cannot make your car fly, but there IS a company that has developed a flying car. If you happen to get one and you need a magnetic block heater plug and an app for its block heater, VoltSafe has got the perfect gadgets for you!
Haven't downloaded the free app yet for your VoltSafe Winter magnetic block heater extension cord? You can now – just visit the Google Play Store or the Apple Store by clicking on the links below.